💕 SELECT STYLES UP TO 40% OFF & FREE SHIPPING ON ALL ORDERS ABOVE $100! 💕
*Minimum purchase $75. All sales final.
Deck the halls, not the bins!
Holiday season might as well be called packaging-mas. An extra 30% of packaging waste is produced and discarded throughout the festive period when compared with the rest of the year. And guess what? Packaging takes up almost 33% of all plastic production, but only 14% gets recycled. Ouch!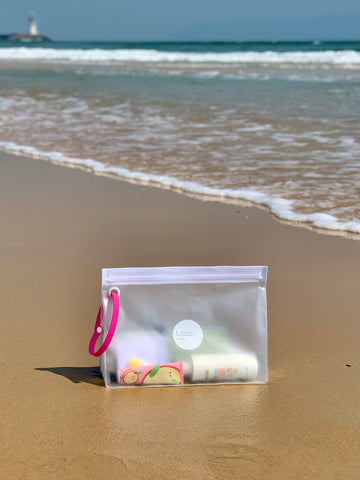 So as we head into the holidays, the Loop team is making good on our commitment to eliminate any non-reusable packaging from our products by shipping every purchase in our totally awesome new reusable, waterproof eco-PEVA pouch! You'll never need to hunt down a plastic bag to protect your belongings from a wet bathing suit again!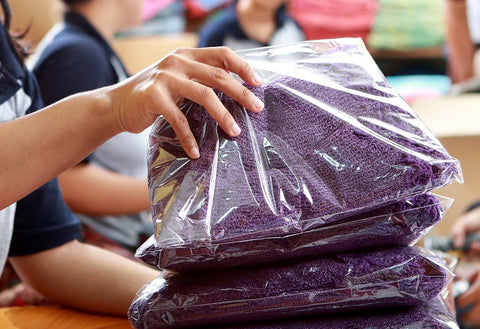 But let's back up. Before our swimwear even reaches you, we have eliminated 90% of single-use packaging throughout our supply chain! Loop is one of the only brands on the planet (!) to require our factories to ship new product in flat pack recycled boxes with NO poly bags in the process. This means we both receive and ship new garments without any factory packaging whatsoever. This is unheard of in the fashion industry! 180 billion garment poly bags are produced each year, with only 15 per cent currently collected for recycling – so you can imagine what a huge difference it would make if other brands joined in eliminating or replacing poly bags (low-density polyethylene film if you want to get techy) with compostable packaging!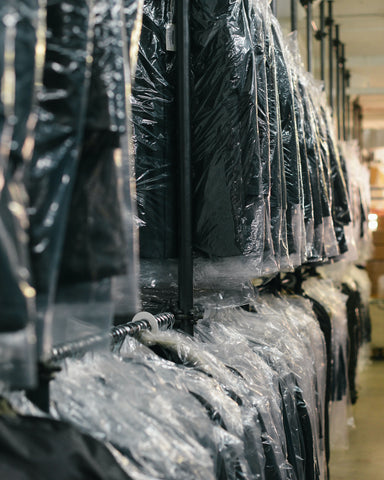 Join us this holiday season in aiming for reusable packaging from an eco source!
Read more
Comments
✕