💕 SELECT STYLES UP TO 40% OFF & FREE SHIPPING ON ALL ORDERS ABOVE $100! 💕
*Minimum purchase $75. All sales final.
Shanghai Fashion Week Goes Green(er)!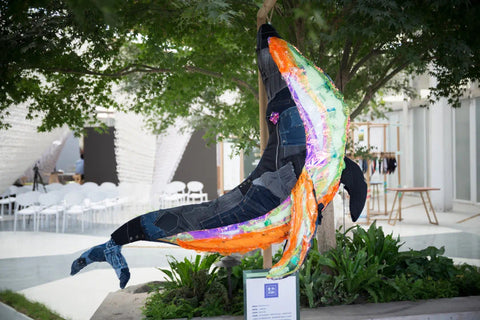 Image Courtesy: Greenext
Shanghai Fashion Week was different from past seasons not only in the scope and attendees, but because sustainable fashion made its strongest case yet! A new yet highly energized non-profit focusing on sustainable fashion, GREENEXT, partnered with Ontimeshow to organize the very first GREEN FASHION SALON (GFS).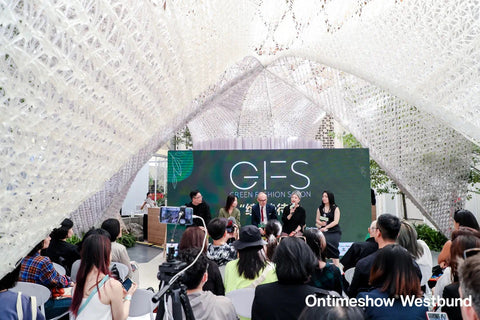 Image Courtesy: Ontimeshow
Along with seminars, new product displays, recycled art installations and other activities, the results of GREENEXT's ambitious survey on the sustainability of 1,001 fashion brands, including Loop, were also released during the show.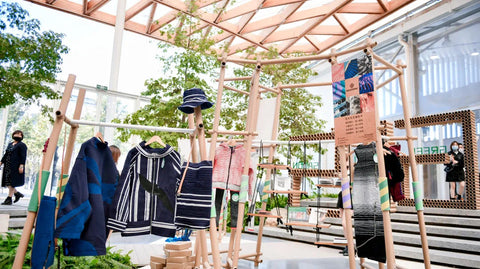 Image Courtesy: Greenext

The future of fashion is laid out in GREENEXT's data below:

66% of participating brands believe that sustainable development is the future mainstream trend of the fashion industry and the key to solving challenges faced by the fashion industry.

77% brands have been developing or plan to develop sustainable fashion products within the next 1-2 years.

70% of brands hope to attract consumers using a sustainable brand image.

69% of brands believe the supply chain plays a very important role in promoting sustainable fashion.

57% of brands believe that consumers are willing to bear a 6% - 15% premium for sustainable fashion products.


Image Courtesy: Greenext

"We believe that GREEN FASHION SALON is just a prelude to sustainable fashion. According to the research report, more fashion brands will join the trend of sustainable fashion in the next 1 to 3 years and lay out a new direction for the future of the fashion industry," said Dr. Zheng Hong, founder of GREENEXT.

Shanghai Fashion Week, which ran from October 9th to 13th, featured Spring/Summer 2021 collections from around 90 brands across a number of venues. Last March, Shanghai Fashion Week became a model for how global fashion could pivot to digital shows, with the event's streams reaching over 11 million views.  The new model for SFW is a hybrid, with live events supplemented by live streams and digital showrooms, catering to both a local audience and a global crowd unable to attend in person.

Image Courtesy: Greenext

While we were psyched to attend the Green Fashion Salon and participate in person, the lower carbon footprint resulting from reduced travel to SFW is also a trend to applaud!

Follow Greenext on Instagram: greenextofficial
Read more
Comments
✕